"Don't worry, she'll bounce back. Children are resilient!"
Over the years, through divorce, moving, kids' changing schools, new relationships, issues with friends, various diagnoses, etc., that adage and similar advice has been doled out to me like so much candy on Hallowe'en.
Although assuming that children will bounce back after trauma or even minor incidents may sound innocent enough and even reassuring, it can be a dangerous assumption.
What is Resilience?
Psychological resilience is the ability to cope with a crisis or to return to pre-crisis status quickly. Resilience exists when the person uses "mental processes and behaviors in promoting personal assets and protecting self from the potential negative effects of stressors". Wikipedia
Building resiliency in children is vitally important and it's a skill that can make a critical and positive difference in your child's life.
Here are some methods that can help:
Let them solve their own problems:
While we might want to jump in and "save" our children from falls (literal or metaphorical), it's vitally important that kids learn how to defend themselves, stand up for themselves and others, and find ways of coping in difficult situations.
Of course, this isn't a way to opt out of helping your children or forcing them to make bad decisions because they don't understand the options but rather it's a way for them to test their own skills in order to help build up their self-esteem and self-confidence.
Be a living example:
Through your words and actions, show children how you deal with problems in your workplace, with your own friends, in your neighbourhood, etc. – and also how you dealt with different situations as a child.
I find watching movies or reading books about how children deal with minute or massive problems teaches them context. For instance, my partner and I watched the movie "Lion" a few days ago and I can't wait to watch it again with my children for both its cinematic brilliance and the incredible story-line and ending. (I won't add too much here in case you haven't seen it. Please do!)  My daughter is also into learning about Anne Frank – and of course there is plenty of context provided with her amazing and courageous story.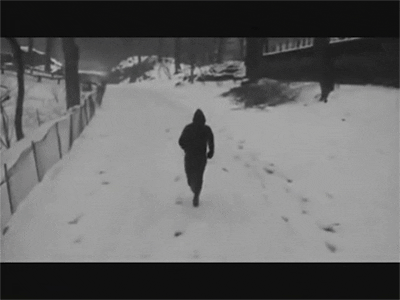 Be there for them
This may sound contradictory to the above advice but it's not. To me (and I am certainly not perfect at this and fail regularly) it's about trying to be there for my kids when they really need me and not hanging them out to dry. So, let's say, your child had a bad day or was bullied at school or saw something that made them uncomfortable. Ask them about it, try to help them solve the problem, be sympathetic and perhaps brainstorm possible solutions.
Something that seems to work for me is asking my kids, "Do you want me to talk to the teacher about that?" if it's a problem related to school. They almost always say no. Even though they often don't want me to step in, I feel like asking my children if they'd like me to intervene puts the power back in their hands. Note: Occasionally, I do talk to teachers or principals if I feel it's important to step in!
Get out there
Whether it's volunteering, building leadership skills or travelling, getting outside of one's comfort zone can build resiliency by providing new experiences and challenges.
Travelling has been one of the single most defining aspects of my life. Not only has travelling to other regions and countries allowed me to experience new worlds, but the lead-up of researching trips, booking hotel or hostel reservations and flights (even as a teenager) and asking strangers for assistance has helped to develop my self-esteem and resilience. Meeting people from different cultures and backgrounds also provides context and perspective to consider when faced with a difficult situations.
If you are able to volunteer and/or travel with your family, you might ask your children to help research the non-profit organization or new region, point out aspects affected by war or strife, talk to locals, learn a new language or a new skill. In any case, if you are travelling by plane, train or automobile, everyone will have to learn to be patient, creative and innovative together when faced with inevitable travel delays!
—
What tools have you used to help your children build resilience? What happened in your own childhood that helped you face adversity? I'd love to hear from you.
Update from May
I'd also like to provide a quick update on "No Money May" since it's now June. I've recently had surgery so was forced into a no spending mode for the last part of the month. Overall, I'll give myself a "7" on a scale of 1 to 10 for not spending frivolously. I heard from other people who were going to try No Money May too. If you did it, how did it work out for you?
Feel free to comment at bottom or write to me privately.
Onward and upwards,
Lisa